Scotland's Census 2022
Scotland's Census Day is 20 March 2022.
18th March 2022
The census is a snapshot of the nation, it will give an official count of every person and household in the country. Originally planned for 2021, same as England, Wales and Northern Ireland but due to the impact of the COVID-19 pandemic it was delayed to 2022. Census day for Scotland is Sunday 20th March 2022 but you can complete your response now.
Last year Blair shared what the purpose of the census is, why it's important and why it should be filled in by everyone, why we are excited about the census and how at GEOLYTIX we use the census. You can read the answers to all of those questions here.
GEOLYTIX will absolutely be processing the Scotland 2022 census and releasing it as open data in a single easy-to-use flat file. Between now and the Scotland results being published, the England, Wales and Northern Ireland 2021 census will be released which we will of course be processing and releasing in a user friendly format as soon as possible.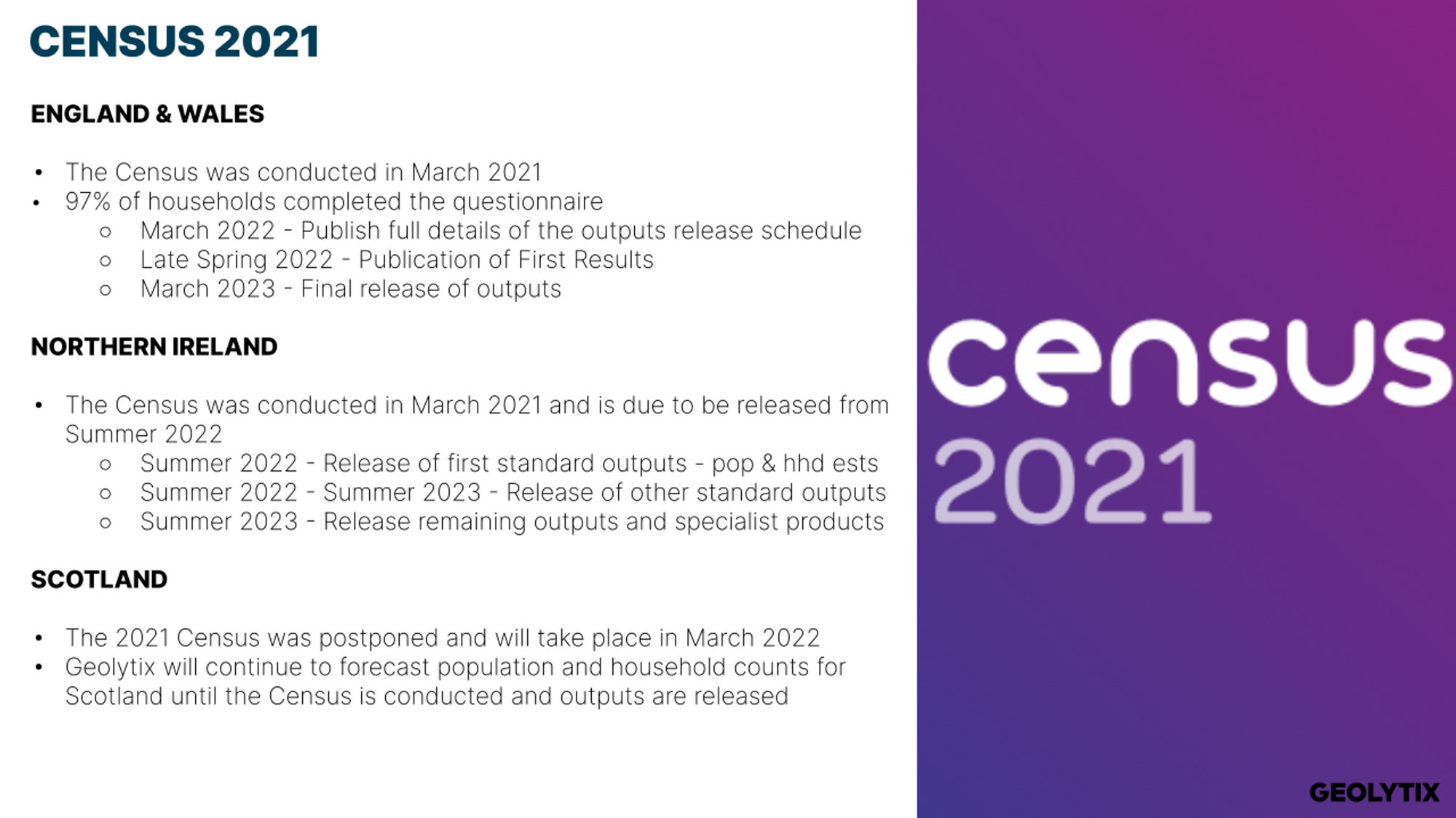 Related Posts
11th October 2022

With the processing and release of the 2021 Census starting to come through Jacek reviews how the demographics of Poland have changed over the last 10 years.

26th August 2022

The UK Census is conducted every 10 years, so how do we bridge the gap between to get granular population and household estimates and forecasts?

30th June 2022

The Office for National Statistics (ONS) published the first results of the 2021 England & Wales Census this week at Local Authority District level.